Why Low is the Best Company for Mortgage Protection in Ireland
Low.ie
= Best for
Mortgage Protection
in Ireland by a smile........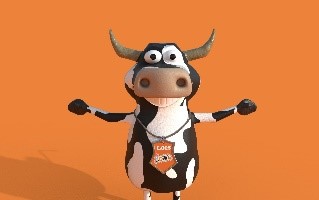 Forgive the comparison with Irelands favourite sports star but it was too good an opportunity to miss plus we also possess many of the attributes Shane showed to win the Open Championship.
Like most businesses, we operate in a very crowded and competitive market space with the banks, life companies, and other online and offline players all vying for mortgage protection business. However, we believe we are different to these other players and it is these key differences that make us stand out for mortgage protection…


1. Our customer reviews speak volumes …
Authentic independent customer reviews are the benchmark of whether you really are looking after the customer…….. we are on Trustpilot, the worlds most powerful review platform (65 million + reviews) and are rated 5

Star with a score of
9.7
out of
10
from over 300+ customer reviews.
We are big believers in Sam Walton's (legendary founder of Walmart) maxim, ….


"There is only one boss. The customer. And he can fire everybody in the company from the chairman on down, simply by spending his money somewhere else."


2. Our Pledge …
We were the first online player to have a pledge to beat any comparable quote and it is a mantra for us ….although one thankfully not used too often!
3. Low 3 Banks 0
We beat the banks every time because we cover the whole market i.e. we get quotes from all the life insurance companies whereas Bank of Ireland only get quotes from their subsidiary New Ireland and AIB, EBS, KBC Bank, Ulster Bank, and Permanent TSB only get quotes from Irish Life.

4. Unlike the banks we don't coerce you into buying your mortgage protection cover through us …although we love it when you do!
Leading Irish market research company, iReach, did a Survey for us in September 2018. Sur[prise, surprise the survey of over 1000 consumers found that ' Almost half of Irish people surveyed said they felt that their bank put pressure on them to take out their mortgage protection policy with them'


5. Don't be fooled either by the VHI or Laya …
as they too are tied to only one life company like the banking fraternity – Laya to IptiQ Life SA and the VHI to Zurich.


6. We save you serious money ….
Since we set up in 2014 we have saved our customers over €6m and these savings are against the lowest market quotes NOT the highest ones! Last month (June) our average saving per policy was €1,946.


Our modus operandi is a very simple one. We find the lowest life company quote and then discount it by a further 20%
PLUS you get one month's FREE Cover and if you get your application back within 7 days we give you €50 voucher.

NOTE – all savings are over the term of your policy so your premiums never change and they stay Low.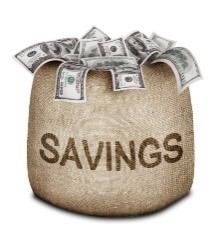 7. You can do it all online if you wish no bother………..
We were one of the first players to offer an end to end online application facility for mortgage protection. You can complete and sign your application online and we will take it from there for you.